About the Destination Tours Loire Valley
Located in the centre of France, in the heart of the Loire Valley, with its châteaux and vineyards, the Destination Tours Loire Valley is a blend of culture, nature and gourmet pleasures where the "Art of Living" is a way of life.
A gourmet city, Tours Loire Valley is also a city of art and culture and a gateway to the royal castles of the region of the Loire Valley, also renowned for the river "Loire", described as the last "savage" river, the endless vineyards that boast of sparkling, white and red wines like "Montlouis", "Vouvray" and "Chinon" among others. This "Garden of France" is a place where you can also enjoy beautifully landscaped gardens in the Castle of Villandry and Chenonceau for example.
The city of Tours is a lively and bustling "student" city, with important an important university, a research-oriented hospital and a Centre for agronomic studies.
While you're in Tours, don't forget to visit the "Place Plumereau" described as one of the beautiful squares by the Lonely Planet, an ideal place to enjoy a glass of local wines with friends or colleagues. More information on the destination here: https://www.tours-tourism.co.uk/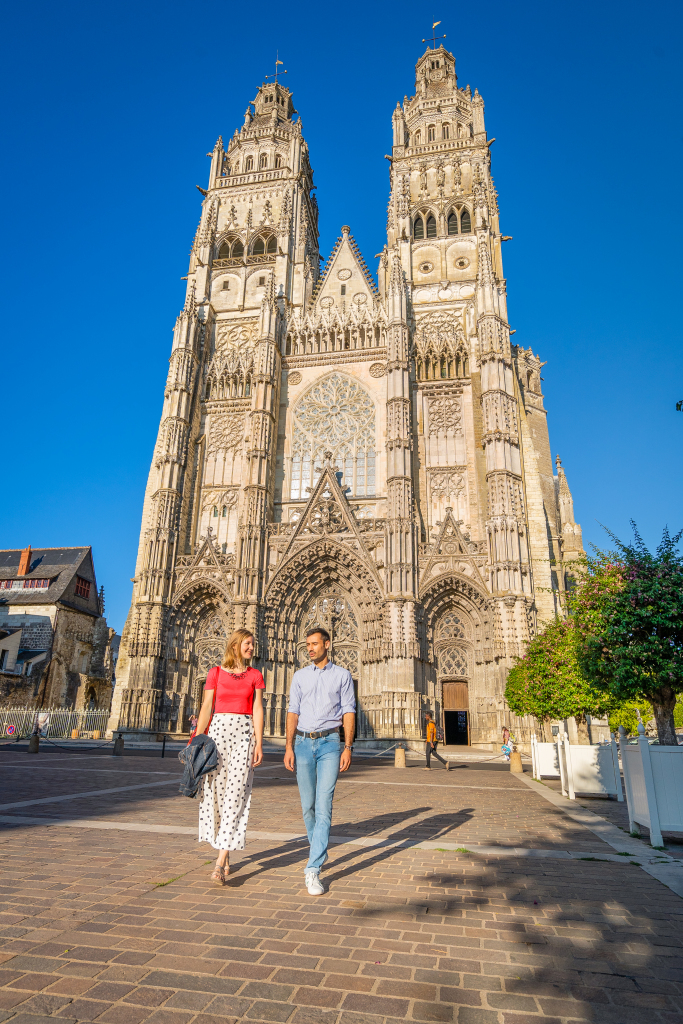 Coming to Tours Loire Valley
An hour away from Paris, Tours Loire Valley is accessible thanks to a direct train from Charles de Gaulle airport.
Tours Loire Valley is a city that can be explored on foot, but if you want to wander your way towards castles and other tourist areas, you can use the regional trains: https://en.oui.sncf/en/
Accommodation in Tours Loire Valley
A large number of rooms of all categories have been pre-reserved for you in closest hotels next to the Convention Centre at attractive prices.
You can find information on the pre-reserved hotels, room categories, and prices below. 
Please note:
The total amount of each reservation will have to be paid in advance.
All cancellations before D-15 will be carried out without extra charges. In case of cancellation less than 15 days before the opening date of the event, the following conditions will apply:

For a stay of 1 to 2 nights: One nights' amount.
For a stay of 3 to 5 nights: Two nights' amount.
For a stay of more than 5 nights: 5 nights' amount.
In case of an early departure, the delegate will be obliged to pay the totality of the stay initially reserved.
In case of no-show, the amount of advance paid will be conserved.
Tours in Tours Loire Valley
Visit the Tourist Office website (www.tours-tourisme.fr) to offer a royal experience for all participants.
As an attendee of ISAF 2022, you may be contacted by phone or email by fraudulent outside accommodation companies to secure hotel reservations. The intent is to convince you that the offer is made on ISAF 2022's behalf, or that the soliciting company is a viable alternative to going directly to the hotel. These companies are not affiliated or working in partnership with ISAF 2022, and reservations made through these companies cannot be guaranteed.
Avoid Hotel Fraud
Unfortunately, exhibitors and attendees can fall prey to accommodation offers from fraudulent companies. These hotel providers present themselves under names such as E Hotel Services, Allen & Stratton Events, Euro-Events, International Trade Show Council (ITC), Premier Destinations, Star Eventz, and Universal Shows. This is not an exhaustive list – these outfits change names each year in the hopes of being trusted.
How Does Hotel Fraud Work?
Fraudulent companies repeatedly contact (either by phone or email) our event participants with room offers for the week of the publicized conference dates. Their website, calls, and/or emails mention the conference dates, and may even include our logo in the hopes of looking like an official or legitimate provider.
No one should ever phone, email, or contact you in any way requesting your credit card to make a hotel reservation.
These groups promote attractive deals with local accommodation providers, but once payment has been received, the company disappears and can no longer be contacted by phone or email. Once the attendee contacts the hotel directly about their room, they realize the hotel has no record of them or their stay. Not only is their money gone, but they must also then scramble to find last-minute accommodation, which is rarely convenient to the venue. We do everything we can to stop these companies from preying on our attendees, and we don't want this to happen to you.
How to Avoid Fraud
Follow the recommendations below to best prepare yourself to not fall victim to this fraudulent practice. 
– Book through the provided link above. We work to deliver consistently good hotels for our participants.
– If using another supplier, thoroughly investigate all documentation regarding the company making the offer. Check carefully online to make sure they're a reputable supplier with a history of satisfied, actual customers before sending any funds.
– Use credit cards to guarantee your rooms, rather than wire transfers. If your supplier turns out to be fraudulent, credit cards typically offer some form of consumer protection, whereas wire transfers do not.